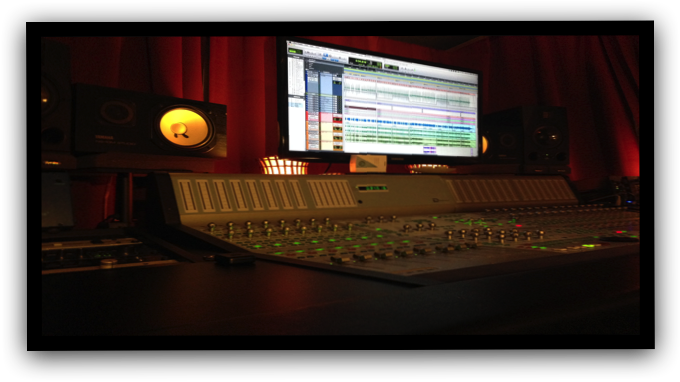 Modern Recording with an Old School Edge
Logos studios was built by years of experience and knowledge. This studio features top of the line, big names in studio equipment. Top of the line converters and instruments. Vintage microphones and preamps. Beautiful sound construction. Comfortable atmosphere. All of this is well and good, but as we all know equipment is not gonna make the hits by itself.

That is where Logos Studio is unique. We have a staff of highly trained, highly successful, proven Engineers behind this equipment. Making this studio world class. Our Engineers have a modern approach to recording with over 40 years of experience combined. We mix in the old school proven techniques and provide you with the best of both worlds.

Logos Studios features a big spacious drum room and a beautiful control room. A comfortable lounge with all the amenities including a jacuzzi tub and a Playstation 3 for relaxing and clearing your head after a grueling recording session. We feel this is a huge advantage for our clients because it gives them a chance to clear their heads and get back to being creative.

Logos studios is also unique, in that, we offer remote mixing services using a special technique that involves private internet streaming. Basically, you send us the tracks and we mix. We will provide a special, private link to a stream of our mixing session for you to logon to. This allows you to be anywhere you have wifi to listen to our mixing process in REALTIME. You can be in an environment that you are comfortable with and listen to your music being mixed so you can be absolutely sure that the mix translates. No more trying to figure out a new mix room, listen where you want. Make comments in real time to us. It's just like you are there in the room with us. This service is provided at no extra cost to you. We just want to make the mix process as easy on you as possible. Why not send us your music?
Here are some examples of our work
Contact us for booking information